Creator Camp is Katy's premier creative summer camp. Over the course of three days students will learn hands-on and in real-time, creating Movies with Special effects, Green Screen effects, Claymation, Lego animation, Sound Effects and more! Each day, your child will come home with a new film, video or animation that they created themselves, learning from industry level instructors utilizing new and emerging video technology. On the very last day, the Creator Camp instructors will transform the Camp into a mock Oscars Film Festival where your child will pick their favorite film that they made over the 3 days to be shown on the big screen! We have several locations including Katy, Cypress and Richmond and each Camper will receive a free shirt, Oscar Trophy and Goody bag. Spots are limited and are filling up fast!
Discounts
$30 Off when you use the code "KATYMOMS" at checkout
Meet Texas' favorite summer camp! With one, two, and three week sessions and over 45 activity choices, Camp Olympia is the ultimate overnight camp experience for boys and girls ages 6-16. Located 95 miles north of Houston, Camp Olympia provides the perfect setting for fun and adventure along Lake Livingston in the Pineywoods. Campers make friends and gain independence while building teamwork and leadership skills through a customized camp experience and counselor mentorship. Join Camp Olympia families from around the world who have created lasting summer memories for over 50 years.
Contact Info
Phone: 9365942541
Email:

[email protected]

Address

723 Olympia Drive
Trinity Texas 75862

Videos
Camp Dates
Term 1: May 29 – June 11 (14 days)
Term 2: June 12 – July 2 (21 days)
SPARK Week 1*: June 12 – June 18 (7 days)
Term 2B: June 19 – July 2 (14 days)
SPARK Week 2*: July 3 – July 9 (7 days)
Term 3: July 3 – July 23 (21 days)
Term 3B: July 10 – July 23 (14 days)
Term 4: July 24 – August 6 (14 days)
* SPARK Week Terms are for 6-9 year old campers only.
All other camp terms are for 7 – 16 year old campers.
Summer Ninja Camp is just the thing for your child to have tons of fun. Our instructors will guide the ninjas on taking on our obstacles, running the courses and playing some fun games. Campers end the week by testing their skills in our Ninja Challenge Cup on Friday. In the Cup, each camper will run an obstacle course that ends with Hitting the Buzzer with lights and horns going off. Parents are invited to attend the Cup on Friday morning to cheer on the campers.
Every camper receives a Special Ninja Summer Camp T Shirt and a Swag Bag. Our camps run weekly (Monday through Friday) from 8:30am to noon. Cost is $225 for the one week camp.
Address & Contact:
Art Camps at Cordovan Art School
Get in the "ART ZONE" this Summer with creative camps at 
CORDOVAN ART SCHOOL
!  Select from over 40 super fun themed camps: Live Animals, Video Game Art, Super Heros & Villains, Fantasy Art, Space Art, Pets, Pokemon, Sea Life, Anime, and more! Experience mixed media like chalk, pencil, pastels, watercolors, acrylic, paper mache, technology, clay, and pottery! Ages 5-16; All Skill Levels; 1/2 and Full-Day Camps; Extended child care available; 4 Locations: Katy, Sugar Land, Spring, and The Woodlands; Weekly Summer Camps May 31-Aug 19th!
Over 40 camp themes to choose from
Ages 5-16
Extended Care Available
4 Locations: The Woodlands, Katy, Spring, Sugar Land
Republic Gymnastics & Dance
is hosting Summer Camps again with some amazing themes! We go every year and it's sure to provide lots of fun!
Camp Details:
Gymnastics Camp,Adventure Awaits // June 13-17: Ages 3 (potty trained) and Up – 9am-4:00pm
Gymnastics Camp, Superhero Showdown // July 11-15: Ages 3 (potty trained) and Up – 9am-4pm
Musical Magic Dance Camp // July 18-22: Ages 3 (potty trained) and Up – 9am- 4pm
Classic Remix Gym Camp // August 8 -12: Ages 3 (potty trained) and Up – 9am- 4pm
CAMP PRICING: $250/week
Studio 7 for her: BEST OF KATY 2021 WINNER. Studio 7 cultivates a simple dance experience. We exist to educate and empower young artists through specialized & pre-professional training for all ages and skill levels. Studio 7's classes are designed to build strength and versatility, allowing each dancer to succeed both personally and professionally. We'd love to meet and move with you!
S7 Summer 22′ (Ages 1-12)
Camp: "Safari Celebration" Click HERE to register!

Dates: Mon, Tue, Wed, Thur — June 6, 2022-June 9, 2022 @ 9 AM -12 PM CDT

 

Lions, Tigers, Monkeys…oh my! There's a TUMBLE in the JUNGLE that can only be solved with a ballet, JAZZ & TUMBLING dance camp! Don't monkey around… Join us for this WILD Elephantastic WEEK!
Summer WEEKLY Classes: Click HERE to view the full schedule + register!
Use code "KMN" for 10% off ONE Summer camp or Class!
ROSE Therapeutic Farm Summer Camps
ROSE Therapeutic Farm Summer Camps are an exciting way to light up any young person's summer. The camps provide unique, hands-on opportunities for learning, growth, and fun. Campers spend their time at the farm immersed in the natural world, with animals and the environment. Each camp is loaded with creative, enriching activities meant to help your kiddos connect with nature and learn how to enjoy "the simple life".
The camps are geared toward children ages 6 – 12  We may offer different age groups in the future so please email me if you have a younger or older child that is interested.
*Each camp will have 18 or less participants.  We must have at least 5 campers to start each camp.
Each day will include Morning Activities with all of the animals, a special animal educational experience and a game or craft centered around farm life!
​Two Day Session:  $160

June 2nd & 3rd – Thursday & Friday
4 Day Session:  $300​

June 6th – 10th – Monday – Thursday

June 13th – 16th – Monday – Thursday
​
Mommy & Me Single Day Farm Camp: $90 for Mom or Dad and 1st Child – $25 for Additional Child
Address:
1324 Peach Ridge Rd
Brookshire, TX 77423
Strong Style Martial Arts Katy
Come experience Katy's #1 destination for Martial Arts and Youth Development!
Summer Camp at Katy's newest martial arts gym is going to be a blast this summer, and you don't want to miss out!
Camp Dates:
June 6th-10th
June 20th-24th
July 18th-22nd
July 25th-29th
9:00 AM – 12:00 PM
$99 per week
Includes gloves and one free month of classes
20701 Kingsland Blvd
Suite 103
Katy, TX    77450
(281) 910-6257
Dynamo | Dash Youth Soccer
Dynamo | Dash Youth Soccer Camps' mission is to provide a fun, safe camp experience, delivered by our professional coaching staff, for youth soccer players of all ages and ability levels.
Summer Camp registration is now OPEN! This summer Dynamo Dash Youth will be offering camps over 50 camps across 10 different locations. With such an extensive offering of camps across the city we are sure to have a camp for you. Camps are open to new and existing players of Dynamo Dash Youth, from 3 to 18, from beginner to elite! Feel free to share with family and friends and introduce them to DDY!
Register NOW to take advantage of the early bird discount and secure your spot as space on this year's camps is limited! Click HERE for more information & registration.
Each day players will participate in Fun, competitive, Developmentally Appropriate activities and challenges. There will be a focus on individual Fundamental Soccer Skills (Dribbling Passing and Shooting)!
Striker vs. Keeper Camp
Dates: July 20, 21, 23 & 24
Times: 6:00 PM to 7:30 PM (birth years: 2015-2011) / 7:45 PM to 9:15 PM (birth years: 2010-2004)
Locations: River Bend Baptist Church (27600 Farm to Market 1093, Fulshear, TX 77441)
Birth Years: 2015-2004
Registration Fee:  $145 ($130 if registered before May 6)
Players can choose to participate in 'Striker' or 'Goalkeeper' specific training, conducted by licensed professional coaches. Each day, 'Strikers' and 'Goalkeepers' separate for technical training, then come together to compete in action packed daily competitions. Which group will prevail this summer?
Click HERE to register for this camp or another June camp!
Mini Kickers Camp
Dates: July 18, 19, 21 & 22
Times: 6:00 PM to 7:00 PM
Locations: River Bend Baptist Church (27600 Farm to Market 1093, Fulshear, TX 77441)
Birth Years: 2018-2016
Registration Fee: $85 ($70 if registered before June 18)
Players will participate in lots of fun small sided games and will focus on the Soccer fundamentals of the game which include their agility, balance and coordination.
Click HERE to register for this camp or another July camp!
World Cup Camp
Dates: July 18, 19, 21 & 22
Times: 6:00 PM to 8:00 PM
Locations: River Bend Baptist Church (27600 Farm to Market 1093, Fulshear, TX 77441)
Birth Years: 2015-2010
Registration Fee: $185 ($170 if registered before June 18)
The Dynamo | Dash Youth professional coaching staff will deliver an action-packed Soccer camp focusing on individual fundamental skills (receiving, dribbling, passing, and shooting). Every day, players will participate in fun, competitive small-sided games and even play in their own "World Cup" themed tournament.
Click HERE to register for this camp or another July camp!
Offer your child a Spanish Immersion Summer Program at Spanish Learning Castle that will allow them to expand their social and language skills.
Each week this Summer, Campers will enjoy games and activities, while developing life-enriching skills and friendship. Each theme is filled with a magical adventure we cannot wait to explore together together!!!
They would love to have you join our adventure this Summer…
The school year is from August to May and our Summer Camp runs from beginning of June to end July.
The Summer Camp adventure has programs between 2-5 days a week from $105 – $255 per week depending on program and hours selected to best fit your little Camper's schedule and routine!T his program is designed to help your child develop creatively, socially, emotionally, physically, and intellectually all while having fun!
You can find more information on our website, www.spanishlearningcastle.com or give them a call to schedule a tour at 832-321-4525!
For camp dates and pricing, please click here!
2501 S. Mason Rd. #290B, Katy 77450
Pure Soccer, the upscale 11,000-square-foot indoor and outdoor soccer training facility will offer week-long skills camps and small group training for beginners to advanced players taught by Pure Soccer's innovative and highly-trained coaching staff. The kids will be put into groups of eight based on age and skill level. They will not mix or interchange with the other summer camp groups going on simultaneously.
Registration for our 2022 Summer Skills and Invitational Camps is now open!
Skills Camps will be May 30 thru Aug 12. The Skills Camps will be from 1-5pm every Mon to Fri, and will also run 8am – 12pm Mon to Fri on weeks beginning Jun 13, Jul 4 and Jul 25, as per the schedule below.
Skills Camps are for ages 6 years and up.
These camps are $260 for the week and can be purchased online via the button below. Individual days are available at $65 per day depending on availability and can only be purchased in person or over the phone (346) 387 6788.
Please note that when registering online via the button below please ensure that you schedule the week that you would like to attend after purchase. Confirmation of both purchase and schedule will be sent via email.
Camp Details:
Click here and check back for more camp details.
Challenge Island® is a hands-on, high-interest enrichment program based on cutting edge STEAM education, program based learning & 21st century skills.
Every semester of Challenge Island takes place on a unique Thematic Island consisting of whimsical weekly destinations. Each lesson is cross curricular and promises to address multiple Common Core, State and Next Gen Science Standards -all the while transporting K-8 students to an Imagination fueled learning environment. Kids use their imagination and creativity to design and engineer challenges using the materials provided in their Treasure Kits!
This summer set Sail for STEAM-tastic high seas adventure with Challenge Island Summer camps!  Choose from an ocean of weekly themes such as STEAM-warts: Potions Academy, Time Machine Island, Imagination LAB, Mechanical Engineering: Simple Machine Treehouse, STEAM-tank Entrepreneur specials and so many more! Whatever floats your boat, Challenge Island has a perfect camp for you.
SUMMER OF STEAM
JUNE 6- 10: SUMMER AROUND THE WORLD
JUNE 13-17: SUMMER OF SCI-FI
JUNE 27-JULY 1: SUMMER OF ADVENTURES
JULY 18-22: SUMMER OF ARTISTRY
JULY 25-29: SUMMER I RAN THE ZOO
In- camp visitors: Drone together, Abrakadoodle , Houston -SPCA ,Cook Learn Grow and many more!
Camp descriptions HERE
PRICING:
FULL DAY : 9-3.30 PM- $275.00/ WEEK
HALF DAY : 9-12 OR 12.30-3.30: $200/WEEK
Summer Camp @rompnrollkaty – we can't wait to have you!
Starting May 31st, every Tuesday and Thursday  9am-12pm until August 18th, 2-5 year olds, kids do not need to be potty trained.
Gym, Art and Music and a Different Theme Every Week!
At Romp n' Roll Katy, we prepare your child for future success. They'll gain the tools they need to learn, make friends, and grow in a healthy, positive environment. Their imaginations will thrive in our learn through play environment. They'll experience activities and classes that spark their imagination and allow them to thrive and be successful. Our proprietary curriculum rotates weekly and is designed specifically for little ones ages 3 months through 5 years, targeting developmental milestones through art, music, and physical activity
Enjoy your summer with Funtastik Labs! Inspire your budding Scientist, Artist, and Engineers with 18 unique and amazing summer camps at Funtastik Labs. Offered at a kid-friendly STEAM (STEM+Arts) center, Funtastik Labs summer camps have been featured on TV and offer kids an amazing hands-on summer experience that will flex their creativity, imagination, and interest like no other. Kids will love putting on goggles and lab coats as they get ready for hands-on science experiments. They'll put on smocks and unleash their creativity with kid-friendly canvases, ceramics, and more. They'll build and code kid friendly LEGO robots for challenges and racing. And they'll go wild making fabulous slime at the Slime Bar! Pick from over 18 unique camps themes like Crazy Chemistry, Robotics Adventures, Slime Wars, Candyland Arts and The Wizard's School to create the perfect summer camp experience for your kids.
Half day & Full day options available!
Every week from May 31 – Aug 12
https://funtastiklabs.com/summer-camps
Drop your kids off this summer for some crafty fun at Craftworx!
Summer is just around the corner and so are our summer camps at CraftWorx!! ️ There is fun for everyone!  We have some awesome creativity lined up. Camps run Wed-Fri from 11:30-2:30.
Each camper should pack a lunch and water bottle. Reservations required as space is limited. Sibling discounts available.
Please note camp ages vary per camp. Camps range from 6-14 YO.
Register here: https://www.craftworxusa.com/summercamp?utm_source=KMN&utm_medium=KMN&utm_campaign=2022%20Summer%20Camp%20Guide
WEBSITE: https://www.craftworxusa.com/summercamp
Captivating Dance
by Nona is located at 27252 Katy Fwy, Suite 500, Katy TX 77494 and will be offering summer camps this year!
Week 3: July 12-16
Week 4: July 19-23
Phone number is 281-665-3147
Born to Dance: Toddler Summer Camps 
Born to Dance Morning Campers 9am-12pm
Born to Dance Afternoon Campers 12:30-3:30pm
NEWOur Born to Dance will have fun learning the fundamentals of ballet, jazz, tumbling and hip hop while expressing themselves through free movement. Camps are also filled with excitement, games, arts & crafts, high energy & fun environment! We are offering 3 separate weeks of camps. Limit 8 dancers.
Camp 1: June 13-16th
Camp 2: July 4-7th
Camp 3: August 1-4th
Summer Dance Camp: ages 5-12 from 9am-2:30pm
Beginning-Intermediate Camp
No experience necessary.  Campers will be exposed to & learn dance techniques in ballet, tap, jazz, lyrical/contemporary/modern, hip hop, tumbling and musical theater. Camps are filled with excitement, games, arts & crafts, acrobatics, special weekly performances and much more! Campers will have the chance to build teamwork, learn new skills, develop new friendships, and have an exciting summer! Limit 10 dancers.
Camp 1: June 20-23
Camp 2: July 11-14th
Camp 3: July 18-21st
Camp 4: August 8-11th
Intensive Camps: ages 9 & up from 4pm-7:30pm
Intermediate-Advance Intensive Camp
Every great dancer knows how important proper technique is.  This intensive camp is designed for the dedicated and experienced dancer ready to improve their skills.  During our intensive dancers will take classes focused specifically on leaps, turns, flexibility, ballet, tumbling, choreography, endurance, and building confidence.   It's a great week for those who want to develop more as technical artists.  This camp is designed to take your training to the next level! Limit 12 dancers.
Camp 1: June 13-16th
Camp 2: June 20-23rd
Camp 3: August1-4th
Ballet Intensive Camp: ages 9 & up 4pm-7:30pm
Intermediate-Advance Pre-Pointe & Pointe
Every strong dancer understands the importance of proper ballet technique.  This ballet intensive focuses on poise, posture and proper execution of ballet technique.  There will also be a focus on ballet vocabulary and terminology. Limit 12 dancers.
Camp 1: July 5-8th
Camp 2: July 11-14th
Camp 3: July 18-21st
West Works Learning Center
WestWorks Learning Center
provides speech-language therapy and dyslexia intervention to students in Houston!  We are excited to offer RAD Camp-Read and Discover again this summer.  RAD Camp is specifically tailored for students with dyslexia!  We provide explicit, systematic, and multi-sensory instruction in reading intervention based on the Neuhaus curriculum in addition to hands-on creative projects, movement activities, and social play.
Camp runs 9-12 Monday through Friday for 3 weeks in June.
June 6-10 Outer Space
June 13-17 In the Ocean
June 20-24 Camping Fun
We welcome your student for one week or all three!  Spaces are limited to 10 students per week, so call or email today to reserve a spot.  We also offer individualized 1:1 speech or dyslexia therapy before or after camp.
Cost: $450/week
Ready to Grow Gardens is proud to be the oldest garden-based education company working with schools in NW Houston for over 20 years. Stephanie Baker created Ready to Grow Gardens, a project to put gardens in schools and teach kids about sustainable, healthy vegetables. She's offering summer camps this summer!Nature Discovery Camp is for kids who love nature, outdoor adventures, and animals, and for parents who are looking for a fun summer experience that will keep their children active, engaged, and learning.
At Nature Discovery Camp we enjoy exploration, hands-on experiments, arts and crafts rooted in nature, gardening, hiking, pond investigation, collecting nature treasures to observe in our group aquariums, and sketching in our campy journals. Located close to home, in Cypress, Texas with easy access to drop off and pick-up each day.
Nature Discovery Camp 2022
Dates: June 27-30
8:30am – 2:30pm
Ages – 5-12 yrs. (Entering Kinder – Entering 6th)
Use code Katymom22 for $25 Off
Katy First United Methodist Church
You do not want to miss summer camps by Katy First United Methodist Church!
REGISTRATION FOR ALL CAMPS BEGINS NOW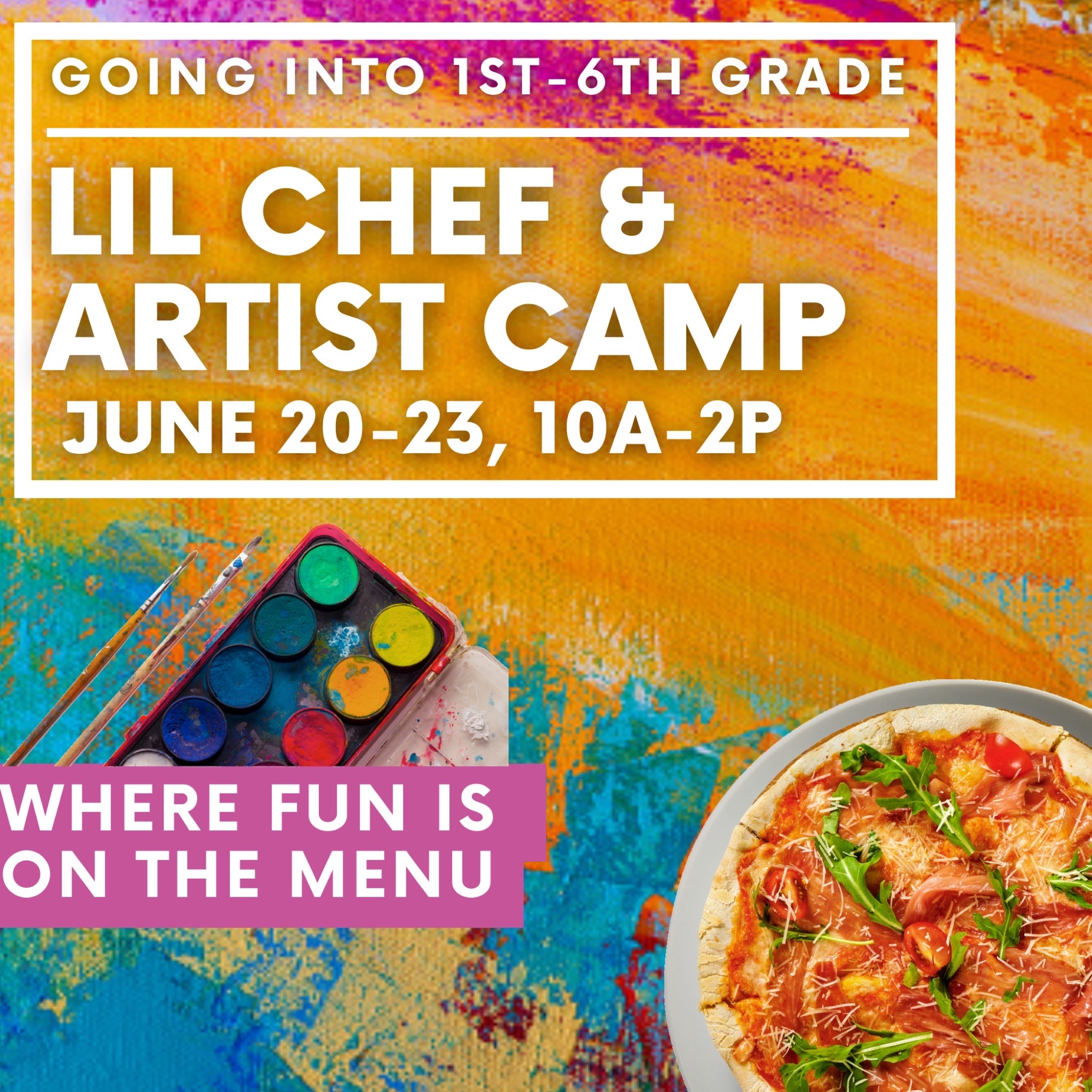 ---
Little Chef 2022 – Elementary 
June 20-23, 10A – 2P
---
Not Your Average VBS 2022 –Elementary 

Christmas in July
July 11 – 14, 9A – Noon
---
MADD Camp 2022 – Elementary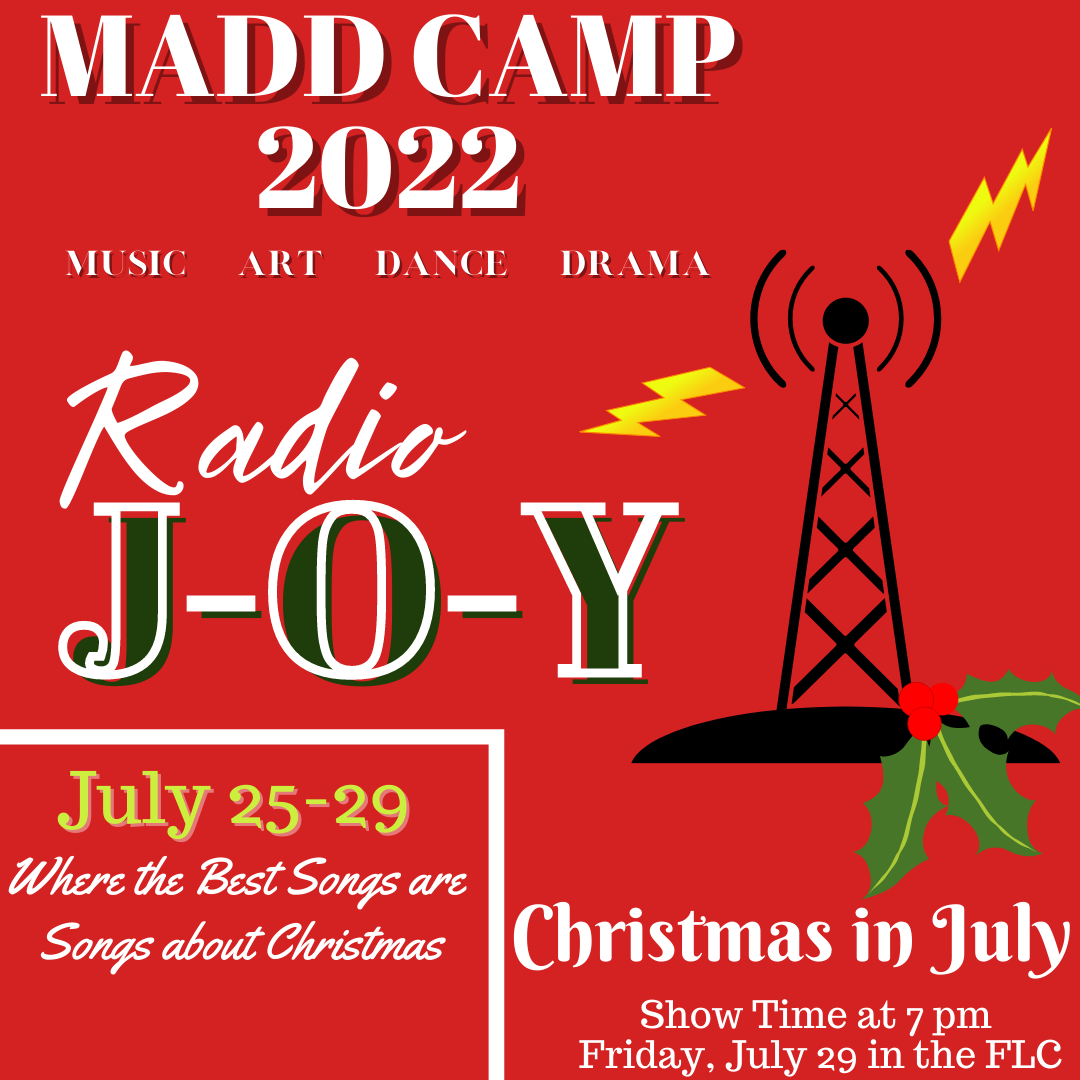 July 25-29, 9:00A – 12:00P
---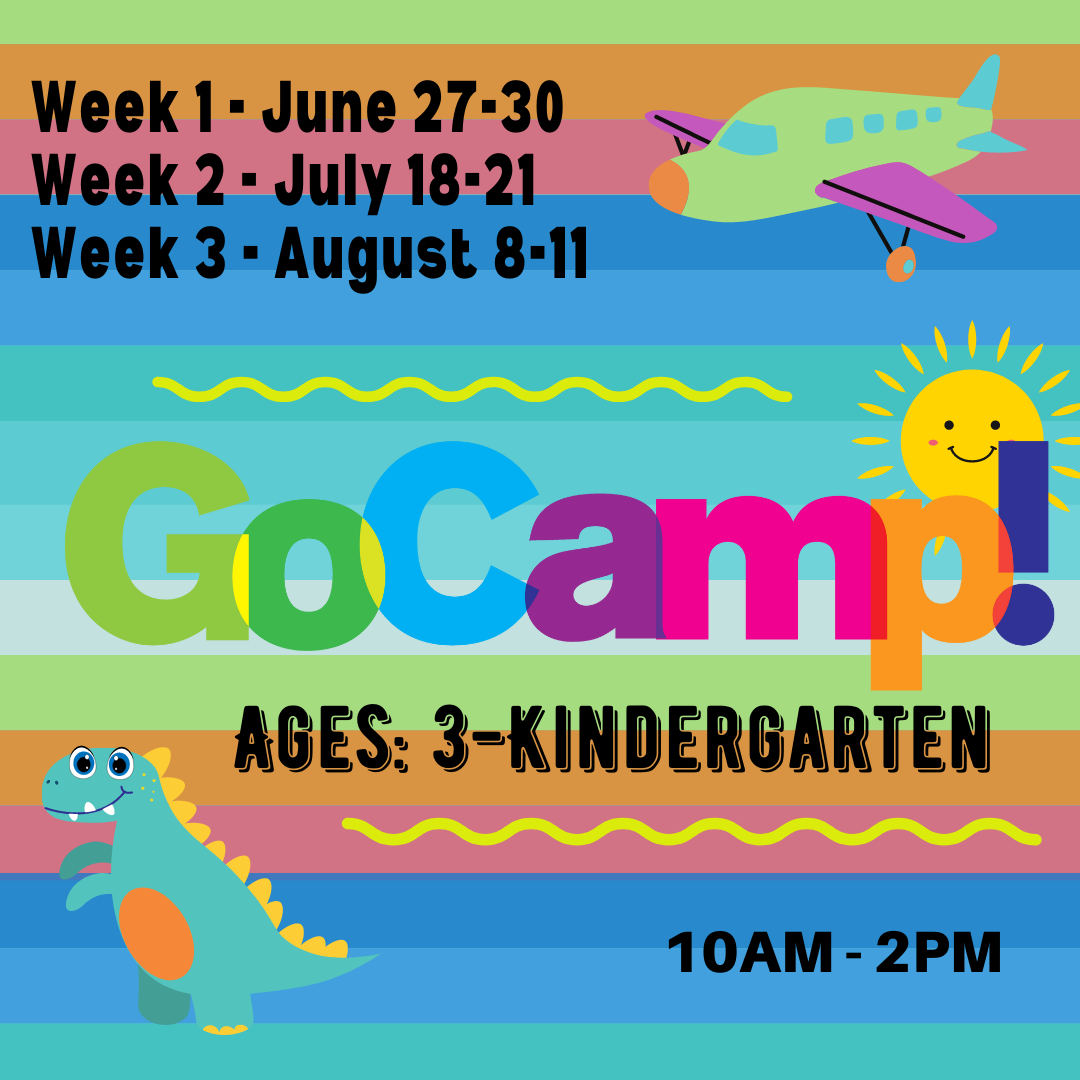 GO Camps 2022 – Preschool
10A – 2P
Week 1 Camping at the pond June 27-30
Week 2 Christmas in July July 18-21
Week 3 Playing with Fairy Tales August 8-11
Ages: 3 years-Kindergarten
Bring a lunch for your child
MAKE THIS SUMMER COUNT WITH SYLVAN's Academic Classes/Camps/Sylvan Classroom
Keep your child learning over the summer with Sylvan Classroom or Sylvan's Academic Camps.  Our small-group classes will review and reinforce lessons that may have been lost during school closures and ensure skills aren't lost over the summer break. We will make sure your child is solid on the skills needed to avoid academic gaps in the fall!
Your child will receive:
• expert teachers in a small setting (8:1)
• Lessons on essential skills that are aligned to local curriculum
• Reinforced instruction of each skill to aid with retention
• Daily oral and written communication practice
• Problem-solving lessons for each skill so they really stick!
• Confidence growth to be ready for the next school year
For more info and ton register, please visit their
website
Location
6619 W Cross Creek Bend Ln
#100
These camps are for all ages PRE-K – college level!  
Is there a CAMP we should know about?