Welcome to Katy Moms Network's 2022 Holiday Gift Guide!
We hope this guide not only makes shopping easy for you this holiday season, but also encourages you to shop SMALL & LOCAL!!
This year especially, small businesses need our support and business.
Exclusive Katy Moms Network SPECIAL HOLIDAY OFFERS included!
Happy Shopping, Mamas!
Succulent Bar is a mama run business that offers in person and virtual succulent workshops and about a year ago launched a BRAND NEW one of a kind website that offers their customers an opportunity to "build their box."  You can go on their beautiful new website and select your packaging, fill it up with items of your choice from hundreds of options in the marketplace, select your card and personalized message and they will ship your gift box anywhere in the USA.  Choose to add or succulent or not, totally up to you!  Don't forget to check out their adorable DIY succulent Reindeer Kit and all their personalized acrylic ornaments.
Events: http://succulentbar.com/
Gifts: http://succulentbarstore.com/
Instagram: @succulentbar
Facebook: @succulentbar
Serene Wax Boutique is a team of certified estheticians with years of dedicated experience in waxing. Having worked with hundreds of customers in the Houston area, both women and men, they take pride in fulfilling a wide variety of waxing needs. They also retail all natural delicious body care products from Farm House Fresh and the Kelly Baker Beauty brow line. Gift cards available! 
Special Holiday Offer: 20% off your first visit if you mention this holiday guide!
Address: 6356 S. Peek Rd. Ste. 110, Katy, TX 77494
Website: https://www.serenewax.com/
Facebook: @serenewaxkaty
Instagram: @serenewaxboutique
Float Spa Katy opened their doors  in 2019 to help you find Muscle Recovery, Enhanced Athletic Performance, Improved Mental Health and SO MUCH RELAXATION all under one roof and in a high end spa setting! They offer Floatation Therapy, Whole Body Cryotherapy, Target Cryotherapy, Massage, Infrared Sauna, HydroMassage, BrainTap & Leg Compression. They are proud to be a Small Business and Veteran Owned! 
They also do AMAZING Private Parties, so if you are looking to celebrate with some friends, gym buddies, coworkers or family, give them a call for more details! 832.321.3459
Special December Offers:
*60 Minute Float & 60 Minute Hot Stone Massage for $125 (Usually $155) Available Tuesdays, Wednesdays & Fridays during December.
*Use the code KatyMoms15 for 15% off any online purchase of individual services or packages in December. 
to book: 
Casa Maya Collective is founded, owned and operated by a Katy mama and former Spanish teacher. A small-batch brand that brings you one of a kind hand woven recycled plastic handbags and totes, embroidered clutches, handmade artisan headbands and vibrant tassels directly from our talented artisan friends. You'll find all the happy colors of our beloved Mexico here! 
– Use code KMN10 for 10% off your order! 
Website:
Instagram – @casamaya_collective
Facebook – Casa Maya Collective 
Lindsey makes the very best homemade elderberry syrup and DIY kits!
Lindsey's Elderberry Co. was birthed in 2016 when we turned to natural alternatives to keep our family healthy. We are Katy, TX's very first elderberry company. We only use high quality organic ingredients. We offer 12oz. bottles and our do-it-yourself kits that make 24oz of our syrup. Elderberry syrup has been used for centuries and is best known for naturally supporting and boosting our immune systems. Elderberry also has a long history of being used to combat upper-respiratory illnesses, the flu virus, allergies, and so much more. It can lead to shortened duration of sickness and lessen severity of overall symptoms. We have two local pickup options available and we can ship our kits locally, nationally, or internationally.
To order, message her on Instagram or email: [email protected]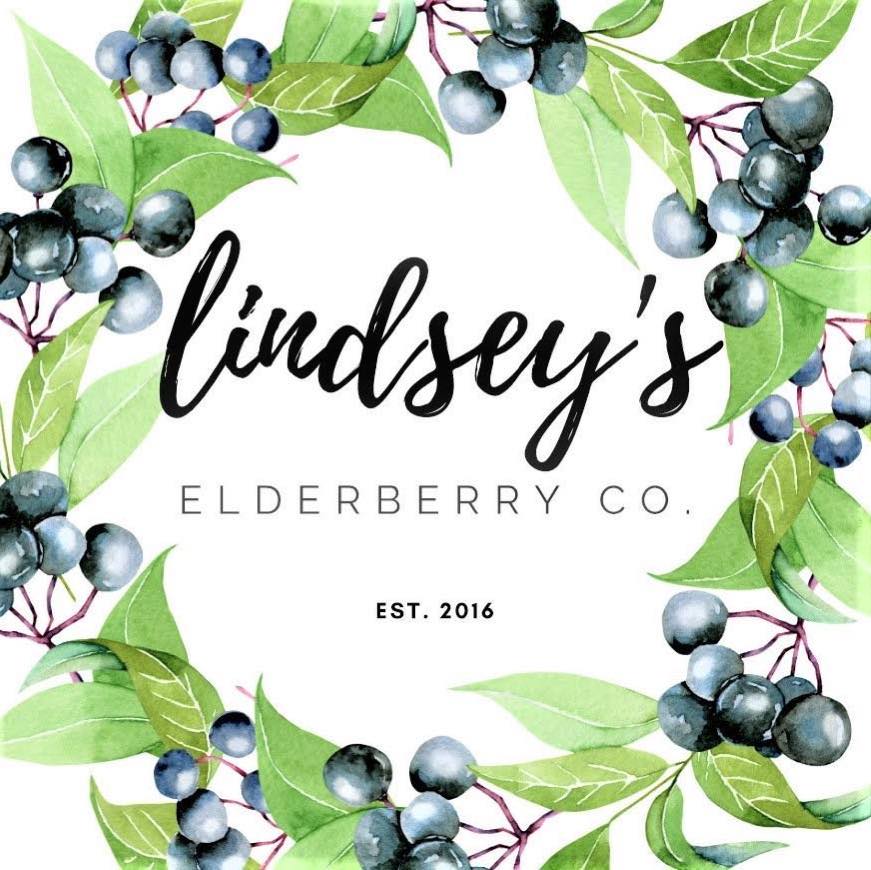 Do your Farts make the world a better place? Ours do! Bag of Farts Cotton 
Candy
 is 
candy
 with a cause. So YOU get the most memorable and funny gift and we donate 10% of profits back to non-profits who are making a difference in our community! Woman-owned. Smiles guaranteed!
BOGO holiday deal on our website through December 15. Free shipping on orders over $25.
Instagram: @bagoffartsdotcom
Facebook: 
Little
Stinker
Candy
Sweet

 Occasions Cookie Co
is a locally-owned, home-based bakery specializing in custom, crave-worthy cookie creations. 
Sweet
 Occasions was born from a desire to bring joy and connection through cookies during a time of isolation and has evolved into a blossoming business thanks to the support of our incredible community. At 
Sweet
 Occasions, we strive to make space for every person and any occasion to be celebrated. From sugar cookies to cookie cakes and cookie gift sets to cookie classes, 
Sweet
 Occasions is ready to bake your holiday season sweeter. Ask us about our vegan and allergy-friendly cookie options!
HOLIDAY SPECIAL: Need a white elephant gift? Trying to find something for the person who has it all? After that "Best Aunt Ever" status? We got you! Use code KATYMOMS to get our 12-day Cookie Countdown Calendars for $5 off while supplies last.
Space City Snacks is a locally owned small business right here in Katy, TX that specializes in freeze dried snacks. Freeze drying is typically used for long term storage or prepping astronaut food, but at Space City Snacks, we just love the texture and crunch that comes with freeze drying food! From candy to cookie dough to snack mixes to fruits and veggies, we have yummy offerings for every age! Our items are great stocking stuffers and unique gifts for the holiday season. Plus, we always welcome custom orders! These yummy treats are not just for astronauts anymore, so get your order in today!
Hi! I'm Cristina! I am a police wife and a homeschooling mom of three.  As a consultant with Usborne Books and More (UBAM),  I have found ways to give back to the community. You'll find me locally at story times at Blockhouse, Agape Juice Bar, and the Richmond Farmers Market. UBAM offers books and activities for children from infancy until young adult and some books that adults will enjoy as well. It would be a joy to bring the love of reading and learning to your family this holiday season. 
This holiday season, I am working with Claire Wleczyk with Caroline's book drive. The link rewards will be donated in Caroline's memory as her last Christmas was spent at Texas Childrens in Katy. I am donating my commission to the closing cost of the party, and making my own order to help boost the link and help more books be donated. 
1. Shipping reimbursement through PayPal or Venmo with every order over $100, before tax and shipping. 
2. Sitewide stocking stuffer sale, 25% off until December 15th. 
Social media handles:
Instagram @thisunfocusedlife
Facebook group @Captivating Readers with Cristina 
Tagged By Tiff is your local go to girl for embroidered gifts! I carry a variety of items that can be personalized from bags, totes, kitchen towels, sweatshirts, adult and children's shirts and baby items. Make your gift giving this season more thoughtful with a personalized touch!  Great gifts for teachers, hostess gifts, friends and family.
Instagram:  @taggedbytiff
Holiday Offer! 10% off your order with code JOLLY
Kilwins Katy Mills
From the moment you enter our store, you are greeted with the sights and smells of freshly-made confections being made right before your eyes!  Whether it's our creamy Mackinac Island Style Fudge, "The Perfect" Caramel Apple, hand-crafted Caramel Corn & Brittle, freshly-made Waffle Cones, or our Chocolate-Dipped Confections, Kilwins provides an authentic sensory and taste experience like none other. Coupled with our high-quality products, in-store craftsmanship, and genuinely friendly team members, we create an atmosphere that our customers want to visit again and again. Our customers have come to know and love us as "My Kilwins" and share Kilwins with friends and family.
Our hand-crafted Caramel Corn & Brittle, Caramel and Fudge are all made in traditional copper kettles, in our in-store kitchen! Stop by and watch us at the window or stop in for a sample of our handmade treats.
Brent and Stacey Moses and Don and Liz Loocke (Stacey's parents), opened Kilwins Sugar Land in June of 2019. Originally from the Houston-Katy area, both families had built careers in the oil and gas industry, but when layoffs happened during the economic downturn and with the volatility of corporate life, the Moses and Loocke families decided to embrace the sweet life as Kilwins franchisees! After opening the Sugar Land location, they determined there was no better place than their home town of Katy to bring the beloved franchise of Kilwins (April 2022). At the Katy location, on any given day, you can find the family, including their kids / grandkids. With these stores, they are achieving their dreams of creating a delicious, family-friendly destination, bringing joy and happiness to all that step foot within. 
5000 Katy Mills Circle, STE 670, Katy, TX, United States, Texas
kilwins.com/stores/kilwins-katy-mills
Ama Wara is as baby clothing brand in Katy. TX! Handmade, linen baby clothes for babies and children with plantable tags and reusable bags with every order.
My Maria Victoria by Lilian
Handcrafted Bags made in Mexico by talented artisans who are part of a social rehabilitation program. My Maria Victoria offers modern collections of durable plastic bags made with PVC. This great quality makes the bags washable, collapsible and sturdy. Perfect for everyday use, travel, work and more.
Palmer Kate Boutique is a Katy mom owned boutique. Two best friends who wanted to bring classic, preppy charm with a trendy twist wrapped up in a shop in Old Katy. We offer local delivery, porch pick up, shipping, and of course in person shopping. Follow along on IG for events, store hours, and new arrivals. 
Mamas can use the code KMN15 for 15% off orders for the month of December!
IG: @palmerkateboutique
ADDRESS:
1518 Ave C 
Katy TX 77493
Wildflower Threads is a women's clothing and gift boutique. They offer a variety of jewelry, gifts, accessories and clothing to make everyone feel beautiful and comfortable. Stay in tuned with the hottest styles and trends at Wildflower Threads.
Special Holiday Offers: Use code mama15 for 15% off!
Address: 5625 3rd Street Katy, Texas 77493
Website: http://www.bewildmyflower.com/
Facebook: @bewildmyflower 
Instagram: @bewildmyflower 
Sign Savvy is your one-stop shop for all things yard signs, t-shirts, and car decals for holidays schools, sports teams, dance, cheerleading, gymnastics, and MORE! You name it, they can do it! Owned by a local Katy mama, Laura is passionate about making her customers sign dreams come true!
Mini Adventure Co. – The world's first modular dollhouse that gives children the flexibility to explore and use their imaginations with magnetic rooms that are easy to rearrange in endless layouts.  Jackie is the founder and creator and is a local Katy mama! She loves creating mini adventures for big imaginations. They truly are beautiful modern miniatures handmade with love.
Quarterly subscription boxes now available!
Tree Frogs, America's Best Value In Swing Sets, offers an array of swing set styles and accessories to grow and change with your family's needs. Tree Frogs swing sets are built with chemically free, natural premium lumber which come from certified mills that have sustained yield forest management. Designed for years of birthday parties, play dates and backyard family fun. Tree Frogs swingsets are built to last with a solid warranty to back them up.
Special Holiday Offer: Mention KMN and get $100 in free accessories!
Location: 4465 W. Sam Houston Pkwy, Houston, TX 77041
Website: https://www.treefrogsswingsets.com/
Instagram: @treefrogsswingsets
Facebook: @TreeFrogsSwingSets
Give the Gift of Photography
Dakota Thomas is an up and coming local photographer and Katy mama! She specializes in family/life style photography and also offers head shots, real estate photography, and birth photography.
Lindsey Harper Photography
Leslie Anderson specialize in photographing births, newborns, children and families in Katy and West Houston. All newborn sessions are done at YOUR home. After an initial questionnaire on colors and other preferences, she bring everything needed to you!